Benefits for frequent flyers in Vienna
Our loyal customers also enjoy valuable privileges at Vienna Airport. From increased free baggage allowances and priority check-in to free access to exclusive lounges and personal assistance services. Depending on your status, numerous extras make your trip even more relaxed and comfortable.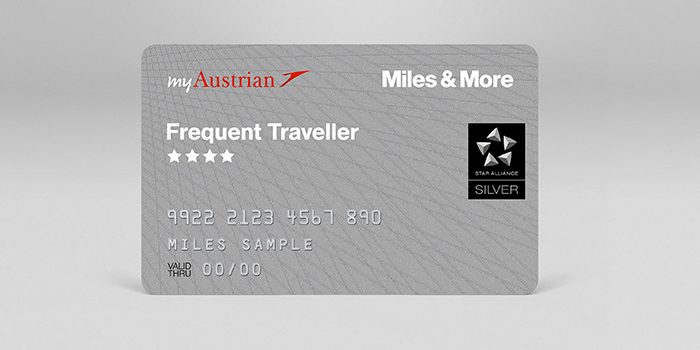 Frequent Traveller
At the airport you have free access to the Business Lounge with its panoramic view. On flights with Miles & More partners you can use the Business Class check-in counters and enjoy increased free baggage allowances. To fortify you for your upcoming trip, there are meals and snacks from DO & CO.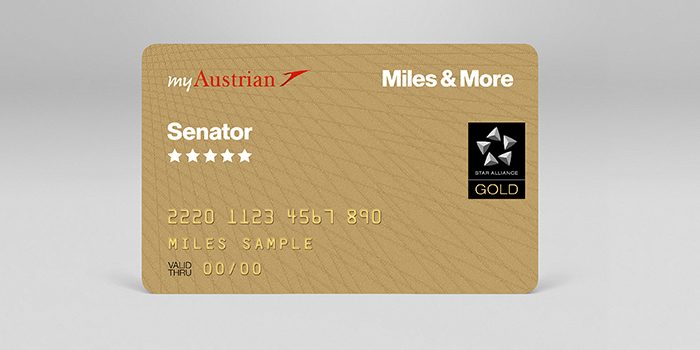 Senator
As a frequent flyer with the Senator Gold card you can travel in even greater comfort. At the airport you can take advantage of First Class check-in, priority boarding and access to the Senator Lounge and Star Alliance Gold Lounge. Naturally, you have increased baggage limits and can add up to 20 kilograms. The transport of a golf bag is also free of charge for Senator Gold members. On your flight, you can reserve a seat in the preferred zone or a privacy seat free of charge, subject to availability. If you have booked an AIRail ticket, entry to the ÖBB Lounge in Linz and Salzburg is also included.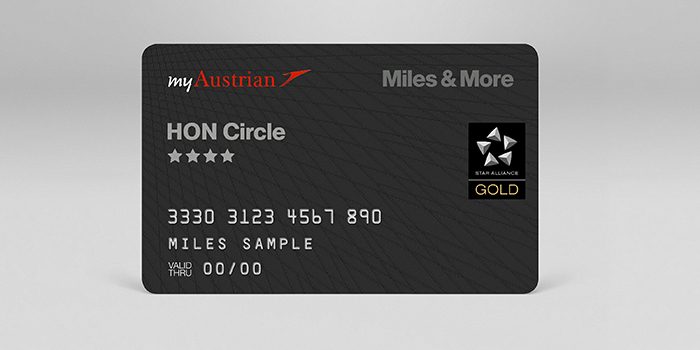 HON Circle
As a Hon Circle Member, you enjoy all benefits when you travel. In addition to all the privileges of Senator Gold members, you additionally have your own check-in counters, access to HON Circle Lounges, an exclusive limousine service at Vienna Airport with our partner company Porsche and personal assistance services. Our customer service is available to you around the clock worldwide. Of course you can make seat reservations free of charge. If you are on a waiting list, you always enjoy the highest priority.
This might also interest you