Austrian Airlines fleet
The Austrian Airlines fleet currently consists of 83 aircraft, which are divided into the long-haul fleet and the short and medium-haul fleet.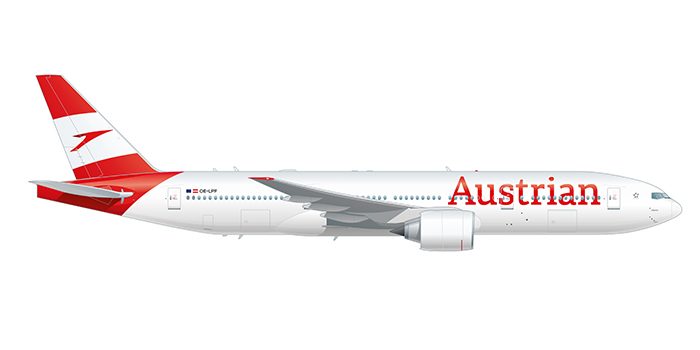 Boeing 777-200ER
The modern wide-bodied aircraft has the longest range in the world and carries you to Shanghai or nonstop to Cape Town. The spacious cabin and sophisticated equipment make long-haul flights a relaxed experience.
Boeing 767-300ER
The Boeing 767 is a little smaller than the Boeing 777, but is also used on long-haul flights. Austrian has six of these aircraft in its fleet, which fly to destinations such as Washington, Beijing or Montreal.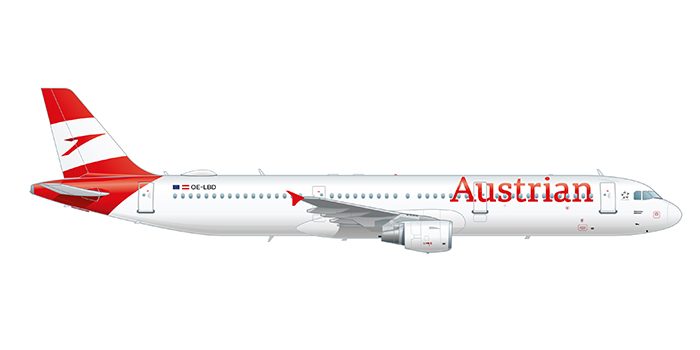 Airbus A321-211
The Airbus A321-211 is valued for its high fuel efficiency and low noise and emissions values. It is ideal for short and medium-haul flights, and is mainly used for European and Middle Eastern routes.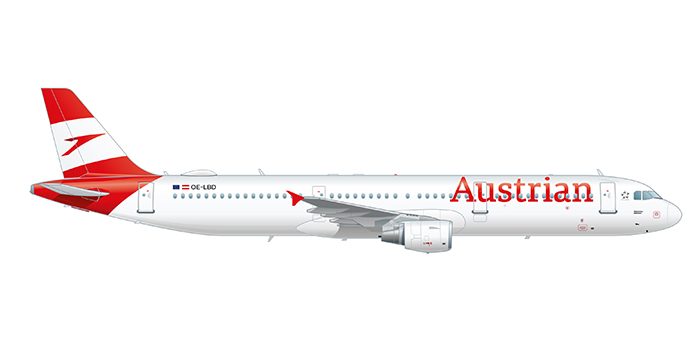 Airbus A321-111
With a length of 44.5 metres, the Airbus A321-111 is the biggest brother in the A320 family. It is mainly used on short and medium-haul flights, such as those to Finland or Germany.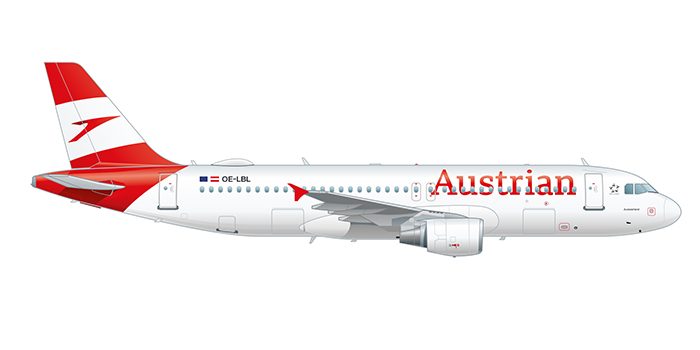 Airbus A320-200
From 1987, the Airbus 320 was the first passenger aircraft to be completely controlled by the fly-by-wire system, which was revolutionary at the time. This digital control technology is now standard. The Airbus is ideal for flights with a range of up to 3,600 kilometres.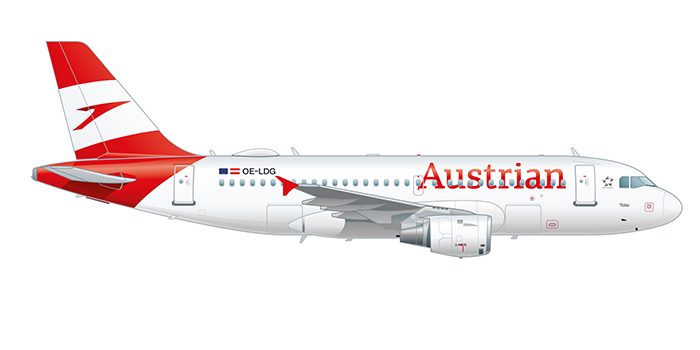 Airbus A319-111
The Airbus A319-111 has a length of 33.8 meters, making it one of the smallest aircraft in the Airbus family. It is used for destinations up to 3,000 kilometres. For example, it flies to Innsbruck and Sofia.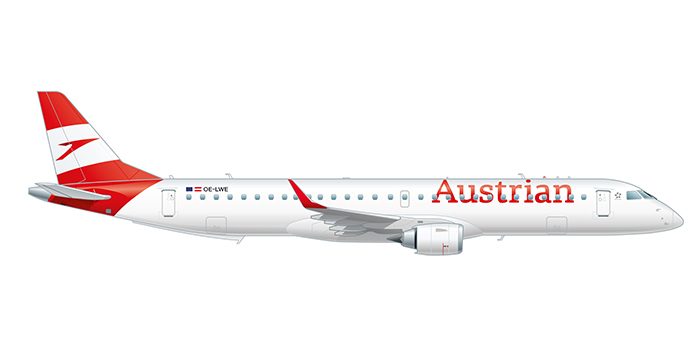 Embraer 195
The Embraer 195 offers a surprising amount of space on short and medium-haul flights: thanks to the generous aisle height and seat width, up to 120 passengers can travel in exceptional comfort. Austrian uses these aircraft to fly to destinations such as Amsterdam or Venice.