Lounges at Vienna Airport
Aktuelle Informationen
Austrian Airlines is once more welcoming passengers to the Austrian Schengen Business Lounge. It is located at Gate F in Terminal 3 and is open to passengers daily from 5.30 a.m. to 10.30 p.m. 
Initially, only the Schengen Business Lounge will be reopening. There is a separate area for HON Circle passengers. 
In the Austrian Airlines lounge, the obligatory use of masks must be strictly adhered to, as in the entire airport terminal and on board.
Treat yourself to a visit to our lounges. In an exclusive atmosphere, select whether you wish to relax, work or enjoy refreshments. We offer you a varied range of delicious meals and drinks.

Visit our lounges
In the Austrian Star Alliance Terminal, which extends over more than 2,000 square metres, Austrian Airlines offers you six spacious, modern lounges with an Austrian atmosphere. All Schengen and non-Schengen lounges, each with an HON Circle Lounge, a Senator/Star Gold Lounge and a Business Lounge, can be found on Level 2. They can be reached via a bright, central lounge lobby area.
In the modern and luxurious ambiance, we offer you:
a large selection of hot and cold and alcoholic beverages

Fine cuisine from DoN
free Wi-Fi
Numerous entertainment options such as television
separate relaxation areas

LoungeNet platform with services such as free download for eJournals
Lounge access
The Austrian Business Lounges at Vienna Airport are available to all Austrian passengers. Even with an Economy Class ticket, you can still use our Business Lounges for just 39 euros. All you need is a Star Alliance boarding pass valid for the respective day of departure for a flight from Vienna.
Online check-in special
Book your lounge access in advance via our online check-in and pay just 35 euros instead of 39 euros.
How to book your lounge access
You can buy your lounge access from 47 hours before departure via the Austrian Airlines online check-in or alternatively contact the Welcome Desk of the lounge directly on your day of departure.
Lounge Services
We aim to bring Austria and the typical charm of Austrian Airlines to life for you in our lounges. We look forward to your visit.
When you present your valid status card and the boarding pass for your Austrian or Star Alliance flight, you can use both our Austrian lounges at Vienna Airport and the lounges of our global contract partners.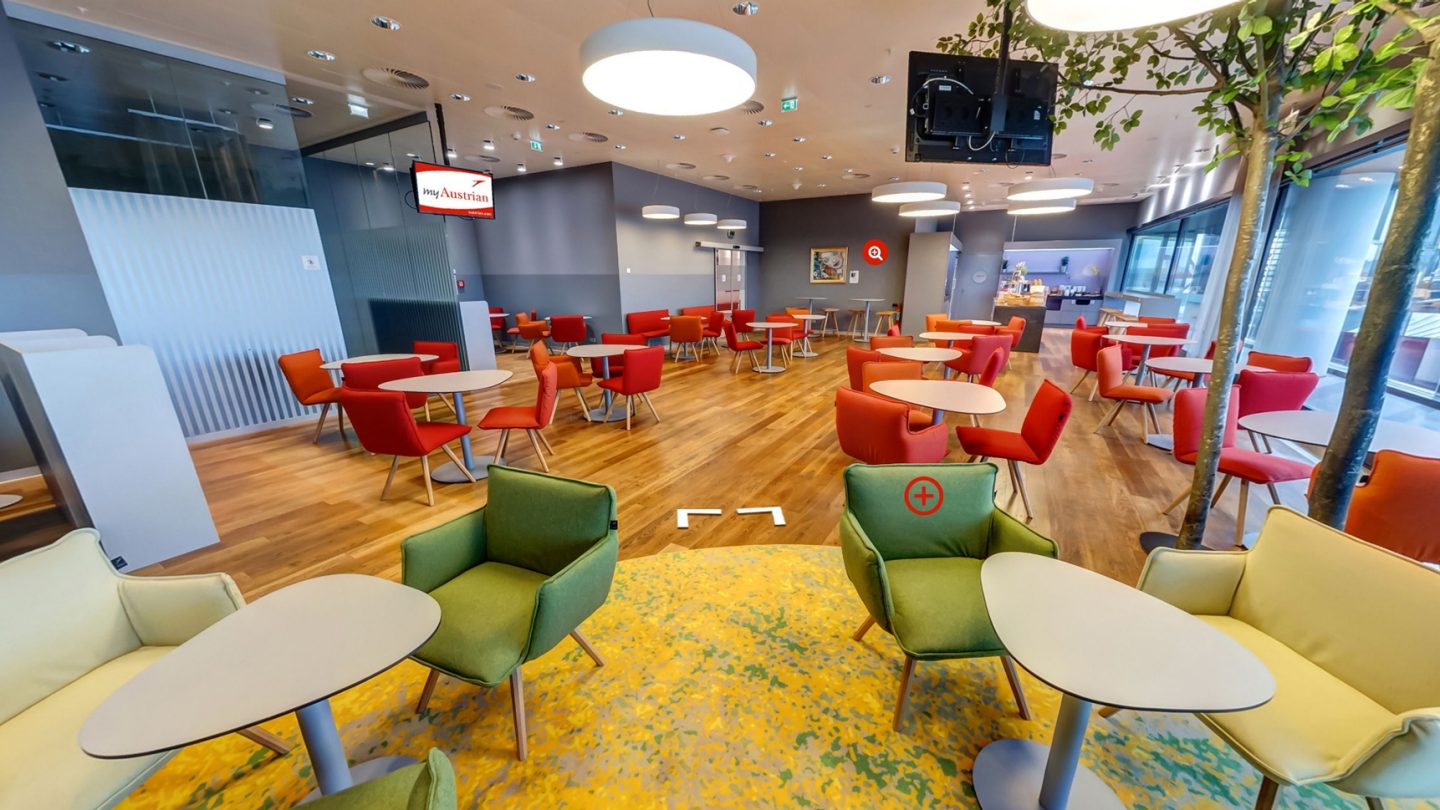 Lounge tour
Experience a taste of Austrian hospitality in the new Senator and Business Lounges at Vienna Airport: Work in a pleasant atmosphere or simply sit back and relax. You will find oases of rest and tranquillity where you can escape the hustle and bustle of the airport for a while.
This might also interest you