AIRail Rail and Fly
With our AIRail offer you can travel to anywhere in the world from Linz, Salzburg or Graz Central Station. Combine train and plane with just one click and don't worry about unexpected delays thanks to our guaranteed connections.
Your benefits
Stress-free arrival
Enjoy a relaxing start to your journey. With our direct AIRail connections you can travel to Vienna Airport from Linz Central Station in approximately 1 hour 45 minutes and approx. 3 hours from Salzburg or Graz Central Station. You no longer have to worry about traffic conditions or looking for a parking space.
Connection guarantee
If your train or flight is unexpectedly delayed, we have an alternative ready prepared for you. We will rebook you on a new connection so that nothing will stand in the way of your trip.
Frequent departures
There are connections every hour from Linz to Vienna Airport, up to 30 connections from Salzburg and two connections from Graz. All without stops or inconvenient changes.
Miles & More miles
You can earn Miles & More award miles not only in the air, but also on our AIRail connections to Vienna Airport.
Baggage check-in on the Railjet
Start your journey in a relaxed manner: We will take care of your luggage, which you will want to check in for your onward flight - on the daily AIRail connections from Salzburg and Linz Central Station to Vienna Airport with flight numbers OS 3504 and OS 3546.
Once you arrive at Vienna Airport, you can go straight to your gate and look forward to your Austrian flight in a completely relaxed atmosphere. We will reliably bring your suitcases directly on board. Sounds attractive?
We are offering this service from August, 23rd to October, 31st 2021.
How to book your AIRail combo ticket
Booking an AIRail combo ticket is child's play, regardless of whether you book via a travel agent or online on our website.
When booking online, state the connection you want from Linz or Salzburg in your flight search. You will recognise the AIRail connections in the search results by the added phrase "Operated by ÖBB".
The check-in works as usual online or in person at the ÖBB Travel Centre at Linz or Salzburg Central Stations.
Additional amenities of your AIRail trip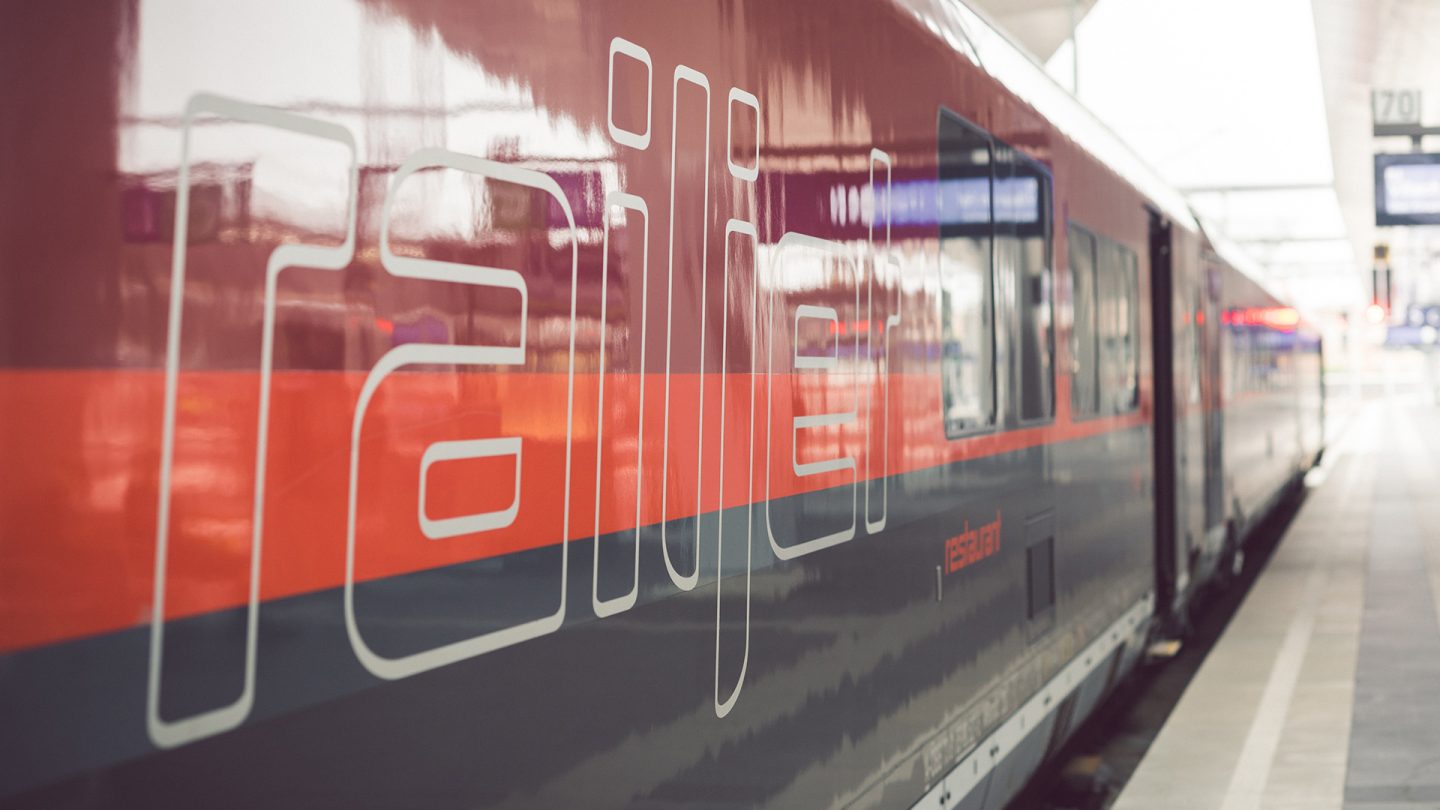 You will receive a snack voucher that you can easily redeem in the train restaurant or from the trolley service.
You can use Wi-Fi free of charge on board all ​​ÖBB Railjet trains, as well as at Salzburg, Graz and Linz stations, and at Vienna Airport.
As an HON Circle member, Senator or holder of a Star Alliance Gold Card, you can relax in the ÖBB lounge right at the station.
Business Class passengers travel in first class and have free access to the ÖBB Lounge.
With your Miles & More card you get 20% discount on parking charges at the Garage Bahnhof-Wissensturm Linz car park.
As a HON Circle Member, you can benefit from reserved parking spaces at Linz Central Station.
Good to know
Please note that departure and arrival times may change slightly. Your Austrian Airlines ticket always shows the current scheduled departure time.
The railway connection has an Austrian Airlines flight number.
If you check in for your trip via AIRail, you will also receive the boarding pass for your flight connection together with your train ticket.
The same terms and conditions apply to rebookings and cancellations as for flight bookings.
A reservation for train tickets cannot be added to an existing flight connection.
Once you have arrived at Vienna Airport and checked in your baggage at our baggage check counter, you can go straight through the security control to your gate.
This might also interest you